Popalis Family History
Baltic Map Room I
1000 A.D.-1360 A.D.
Baltic Region 1000 A.D.
In 1009 A.D. the name of Lithuania was first mentioned in the Latin chronicle "Annales Quedlinburgenses" (Annals of Quedlinburg).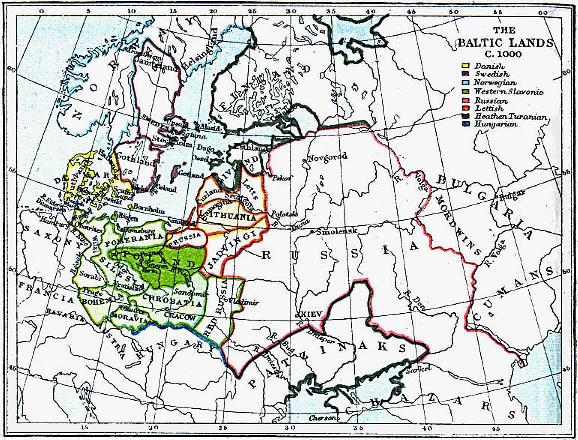 Baltic Region 1220 A.D.
The crusaders begin their expansion into the Baltic region. In 1230 A.D. crusaders begin attacks on Lithuanian tribes in the West of Lithuania.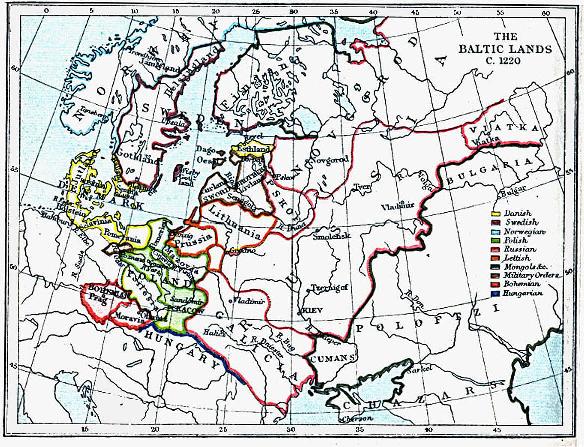 Baltic Region 1270 A.D.
From 1236 to 1263 A.D. King Mindaugas ruled Lithuania. Mindaugas managed to join many small duchies into one large and strong state. Between 1260 and 1274 A.D. Prussians and Western Lithuanian tribes rise in rebellion against the Teutonic Order. Lithuania becomes the dominant force in Medieval Europe.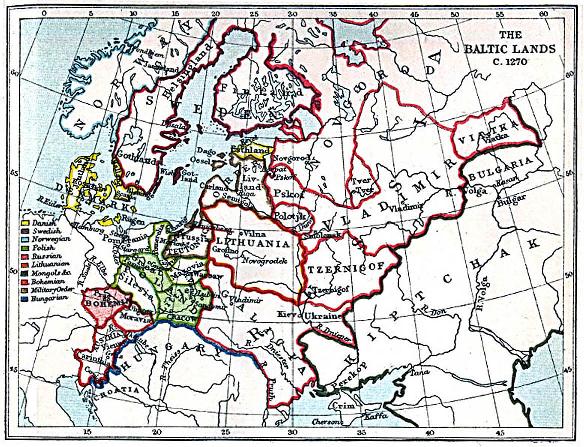 Baltic Region 1350-60 A.D.
1316 to 1341 A.D. marked the rule of Gediminas. Gediminas laid the foundation for Lithuania's might. In 1387 Aukstaitija (the Highlands of Lithuania) was christianized.