Popalis Family History
Baltic Map Room II
1400 A.D.-1617 A.D.

Baltic Region 1400 A.D.
From 1392 to 1430 A.D. Vytautas the Great ruled Lithuania. In 1410 The Battle of Tannenberg (Zalgiris, or Grunwald) was won. The might of the Teutonic Order was severly routed, never to pose a serious threat again.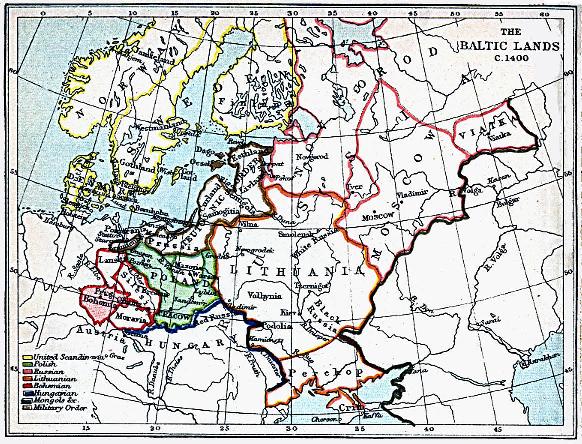 Baltic Region 1478 A.D.
The Grand Duchy of Lithuania.
Baltic Region 1563 A.D.
In 1569 the Liublin Union is signed by Lithuania and Poland and a commonwealth is formed.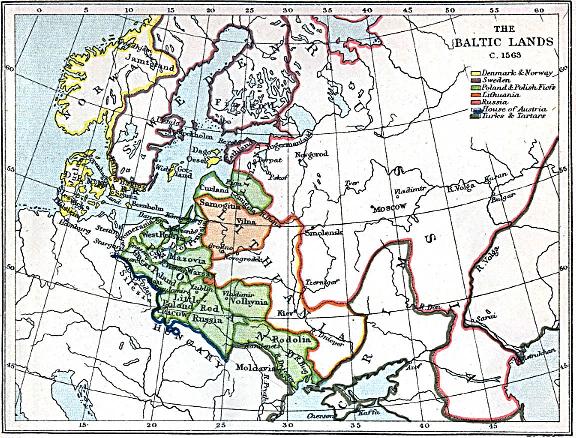 Baltic Region 1617 A.D.
In 1579 A.D. Vilnius University (Academy) is established. The period of state disintegration begins.