Bruce Popalis M.P.

---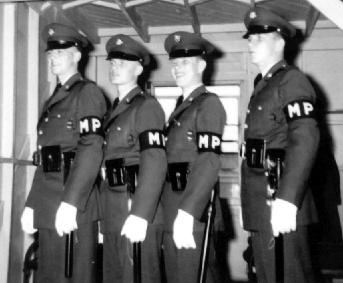 Military policemen. Bruce is second from the left.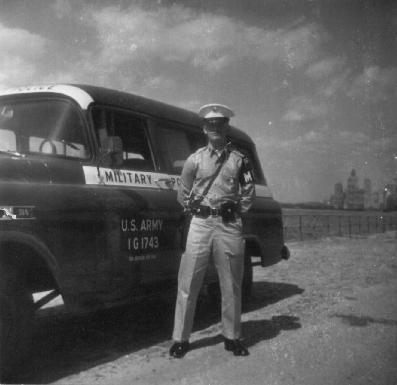 A sunny August day in New York, 1959.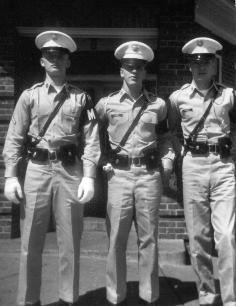 A group photo in August of '59, Bruce is on the left.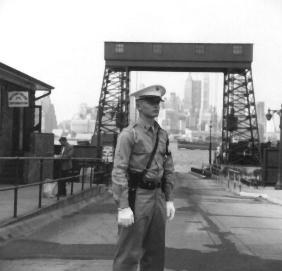 Fort Jay, 1st Army Headquarters in New York, September 1959.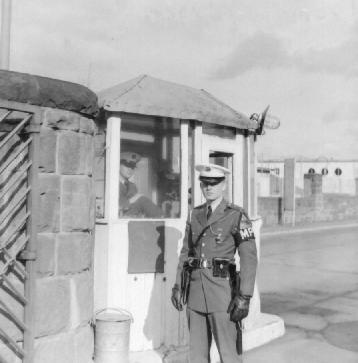 Bruce at his post in Budingen Germany, February 1960.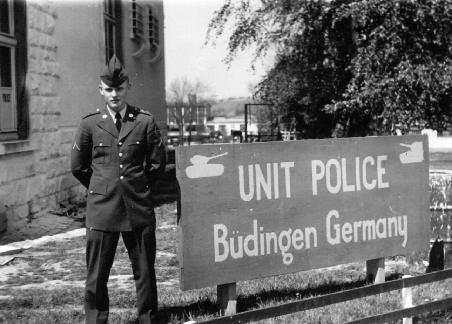 Budingen Germany in April of 1960.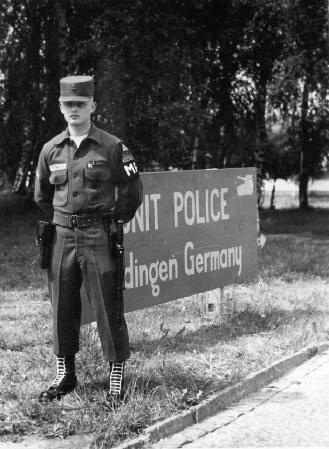 Bruce on base at Budingen, May 1960.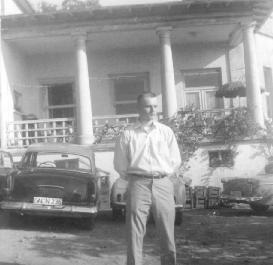 White Castle (Restaurant/Hotel), Glenhausen Germany.
Bruce relaxes in civilian clothing, summer of 1961.
---
Copyright © 2000 - 2014 by Andrew J. Popalis
All Rights Reserved
Privacy Policy