Popelis Gallery

---
Most larger versions of the images displayed here will open in their own window because of the picture size involved.
---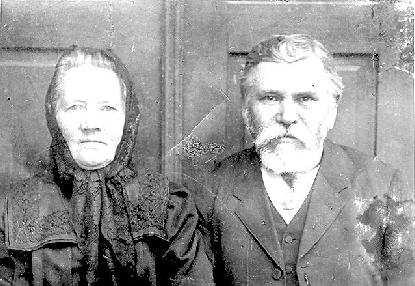 Jozef (1848-1923) and Anna (1849-1919) Popelis, early 20th century.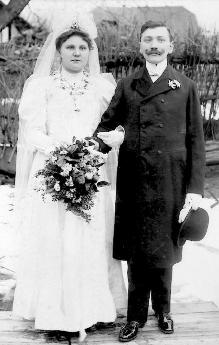 The marriage of Anton (1881-1938) and Julia (1887-1965) Popelis. For a larger version click on the picture above, the image will open in a new window.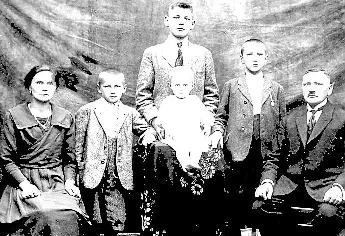 The Popelis family, cica 1920. The four brothers; Anton, Jozef, Michal and Emilian can be seen in the middle. If you would like to view a larger picture just click on the image above.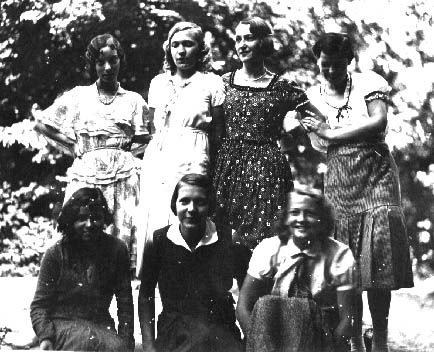 The inscription on this photograph states these young ladies are roommates of a dormitory in Zalenieki, Latvia during the summer of 1932. No other information is provided, except for five signatures; Nellija Briedis, 16 - M.Jaunzemis, 18 - Zenta Kr?mina, 18 - Ilga Popelis, 16 - Vita Zarina, 16.
Thanks go out to Michal and Ivan Popelis for providing most of these wonderful old photographs.
---
Copyright © 2000 - 2014 by Andrew J. Popalis
All Rights Reserved
Privacy Policy