Locust Mountain Hospital

---
Here you will find several Locust Mountain Hospital pictures. The hospital's exterior and interior evolved over the years, these images mark that passing of time.
---
---
In 1915, Father Lemuel B. Norton, pastor of the Annunciation church, started the hospital project in Shenandoah. A committee of 100 prominent borough citizens formed the Locust Mountain Hospital Association. Their goal of securing land for the construction of a hospital came to fruition when Girard Estate donated property overlooking Shenandoah. The hospital was built by public subscription, borough wage earners, mostly mine workers, donated a day's pay. Locust Mountain State Hospital opened on April 6, 1926. The hospital earned a reputation for excellence and served its community well until 1981, when Pennsylvania began a process of eliminating state-run hospitals.
---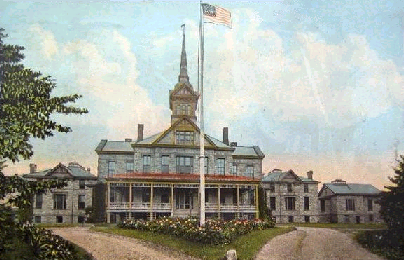 An early picture of Locust Mountain State Hospital around 1919.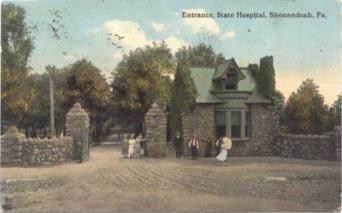 A postcard showing the entrance to Locust Mountain Hospital, circa 1918.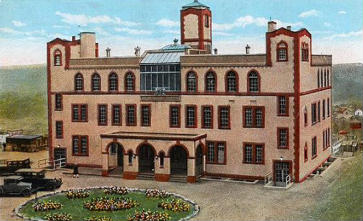 Locust Mountain Hospital in the 1930's.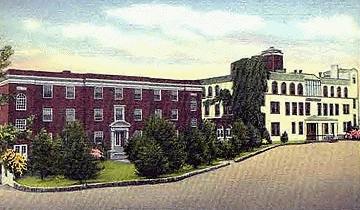 A color postcard depicting Locust Mountain Hospital during the 1940's.
A very nice linen postcard depicting Locust Mountain Hospital. For a slightly larger image click on the picture above.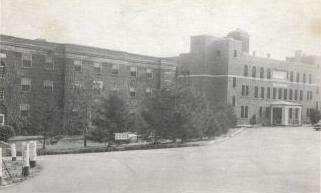 Locust Mountain Hospital in the 1960's.