JIMMY DORSEY
1904 - 1957
One half of Shenandoah's own "Dorsey Brothers", Jimmy Dorsey led one of the most popular dance bands of the swing era and was a major model for other jazz musicians, both on clarinet and saxophone.
The New Grove Dictionary of Jazz
The Dorsey Brothers


TOMMY DORSEY
1905 - 1956
Shenandoah's Tommy Dorsey had one of the most popular dance orchestras of the swing era. The band's music was characterized by smooth, well-crafted arrangements played with great precision and, at times, with excellent jazz solos by Bunny Berigan, Yank Lawson, Buddy Rich, and others.
The New Grove Dictionary of Jazz
The Dorsey Brothers

SIDNEY MILLER
1916 - 2004
Sidney Miller's showbiz career spanned 73 years. Born in Shenandoah, Pennsylvania, in 1916, Miller first worked as a child actor in radio and vaudeville, and made his screen debut in Penrod and Sam (1931). He had his first notable role in Three on a Match (1932), an early Bette Davis film, playing Willie Goldberg, a mischievous student. When the teacher berates him for whittling in class with "I'd like to be your mother for just two minutes", he answers, "I'll speak to dad about that."
SIDNEY MILLER: A FINAL EXIT AFTER 87 YEARS

ABNER CHARLES POWELL
1860 - 1953
Abner Powell was a baseball player, manager and minor league club owner. Powell was a man who played many roles but he was most famous as an innovator that changed baseball. He invented baseball's first rain check, Ladies' Day and field tarp. His influence on the sport is still felt today.
Baseball's Great Innovator
Abner Powell - Wikipedia
Shenandoah Professional Baseball Players
Young men from Shenandoah played a part during the early years of professional baseball.

Abner Charles Powell
1884 Washington Nationals, 1886 Baltimore Orioles, 1886 Cincinnati Red Stockings

Harry C. Stine
1890 Philadelphia Athletics

John A. Kolonauski (Kull)
1909 Philadelphia Athletics

Benjamin Franklin Houser
1910 Philadelphia Athletics, 1911-1912 Boston Rustlers

James Walter Scott
1914 Pittsburgh Rebels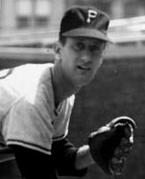 NELLIE (Nelson) KING
1928 - 2010
Born in Shenandoah, PA, signed as a free agent with the Pittsburgh Pirates in 1948. Nellie debuted on April 15, 1954. The 6'6" King displayed uncanny control during his time in the minors. He was effective out of the Pirate bullpen before a sore arm forced an early retirement in 1957. This former Pirate pitcher went on to become a popular broadcaster in Pittsburgh.
Nellie King Sports Connection
Baseball-Reference.com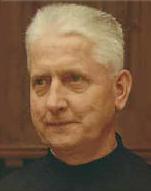 WALTER CISZEK
1904 - 1984
This Shenandoah native was a Roman-Catholic priest, best selling author, and gulag survivor. Father Ciszek, imprisioned for 23 years, was released by the Soviet Union and returned to the United States in 1963. He is under investigation for possible beatification or canonization.
Tribute to Walter Ciszek, S.J.
Ciszek Hall
Scrapbook - "Mass Promotes Ciszek Sainthood"
Scrapbook - "Ciszek Mass"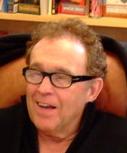 DARRYL PONICSAN
1942 - ____
Author and native of Shenandoah, Darryl Ponicsan, has written several novels, two that were made into motion pictures (Cinderella Liberty, The Last Detail). He has written or co-written many screenplays for Hollywood movies, including Vision Quest, Taps, Nuts, Murder in the First, School Ties, The Enemy Within and Random Hearts. Mr. Ponicsan has been nominated for a Golden Globe, the WGA Award and an Edgar Award, among others.
IMDb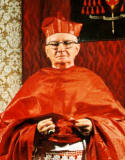 FRANCIS BRENNAN
1894 - 1968
Shenandoah born & raised, Francis Brennan was a cardinal of the Catholic Church, Dean of the Sacra Rota Romana 1959-1968, and prefect of the Congregation for Divine Worship and the Discipline of the Sacraments 1968. Francis Brennan was the first American to receive an appointment to the Roman Curia, or church court.
Scrapbook - "Cardinal's High Honor"
YouTube - "Cardinal Brennan H.S. Tribute"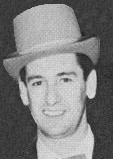 JERRY WOLMAN
1927 - ____
Born in Shenandoah, Jerry Wolman is the former owner of the Philadelphia Eagles (NFL). Mr. Wolman was the owner of Connie Mack Stadium and one of the founding owners of the Philadelphia Flyers (NHL).
THE NFL HISTORY NETWORK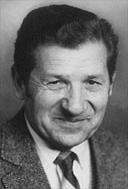 DR. PETER WISHER
1911 - 1995
Peter Wisher (Wiskersky) born in Shenandoah to Polish immigrants went on to create an acclaimed dance genre for the deaf.
Gallaudet University
Gallaudet University News
Scrapbook - "Peter Wisher . . . Dies"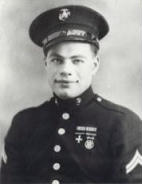 ANTHONY DAMATO
1922 - 1944
A Corporal in the U.S. Marine Corps, Anthony Peter Damato of Shenandoah, received the Medal of Honor posthumously after saving the lives of two fellow marines by throwing his body on an enemy grenade.
Medal of Honor Recipients
Scrapbook - "Damato brothers live in memory"
Scrapbook - "Destroyer named after Shenandoah Medal of Honor winner"


DR. MARTIN ABELOFF
1942 - 2007
Dr. Abeloff, born in Shenandoah, was an international authority on the treatment of breast cancer. He was known for his work in developing solid tumor clinical research programs. His contributions in the use of mammography and screening for breast cancer risk factors transformed prevention efforts.
CHIEF ONCOLOGIST MARTIN ABELOFF DIES OF LEUKEMIA
The Abeloff Era
A TRIBUTE TO MARTIN D. ABELOFF, M.D. 1942-2007